What is business process automation?
Business process automation is the use of technology to make processes run automatically. Automation is used to streamline various business processes like onboarding, email marketing, and production. As more artificial intelligence is developed, the interest in process automation grows. In this article, we'll tell you more about business process automation and how it could benefit your business. 
How should automation be implemented?
The best way to automate processes begins with a thorough investigation of your current processes and includes a high-quality automation platform. Here are our tips for success when implementing automation. 
1. Identify operations or processes that could be automated
The first step to automating processes is simple. You should look for tasks that could be automated. Consider successful operations that are both required and repeatable. Attempting to automate a process that is used infrequently may not be as beneficial as automating a routine procedure. 
Think about your operations and the resources and time that go into various procedures. Is there any operation that seems more time-consuming than others? You can also work with your employees to understand what tasks are the most time-consuming. Automation eliminates the need for busy work so your teams can focus on the core of their role. Surveying staff is a great way to generate automated process ideas. 
 2. Document standard operating procedures (SOPs)
Standard operating procedures are important for any business, but especially for businesses looking to automate certain processes. Documented SOPs provide clarity and outline the established procedures and methods to complete a task. It is critical to have defined steps and procedures if you intend to implement automation. Because automation is intended to run independently, any program you use must be able to replicate it. The clearer your SOPs, the easier they will be to automate. 
If you're interested in creating and documenting SOPs for automation, Great Lakes Advisory wants to help. We can develop and record clear and effective processes so that you can get the best automation experience.
3. Use quality business process automation software to automate processes
Once you've decided to create automated workflows, you're going to need the right software. Luckily, there are many platforms where you can develop automatic processes across departments. Though each program differs, much of the software requires little to no coding. So once you've learned your chosen platform, you can begin automating immediately. 
4. Monitor the performance of automated processes
Your process automation software will likely provide you with monitoring capabilities so you can track the progress of your automated tasks. Regularly assessing the performance data of your automation will ensure that everything is running smoothly as intended. Many platforms also provide KPI data that you can use to confirm processes are effective. Keeping up with your process data is the key to getting the most out of automation.  
Why should businesses automate processes?
As you can imagine, there are multiple benefits to process automation. You can save time and money, all while boosting efficiency, but the perks don't end there. Skeptics may believe that automation negatively impacts workers. However, automated workflows benefit employees by taking repetitive tasks off their plates, allowing them to focus on other work. Let's take a deeper look at what you can expect when you implement automated processes. 
Automated business processes save time
Are your employees inundated with time-consuming tasks that do not require their full skill set? Then you can automate those tasks. Your employees will appreciate the opportunity to focus on larger tasks that require more effort. No longer will your recruiter have to follow up with every job applicant. Instead, they can instantly send follow-up emails with "next step" information to everyone who applies for a position. That way, the recruiter can spend more time finding the right candidates and less time writing emails. 
Process automation leads to improved efficiency
A process that can take fifteen minutes can be performed in less than a second when using the right software. This makes automation a fantastic tool when you want to improve efficiency in your company. 
Imagine a sales department that obtains leads through Facebook or other means. A person can be in charge of reading every piece of information and relaying it to the sales department, one by one. Or, you can create a process that automatically sends any lead information to the sales team. By choosing automation, the sales department can act faster and make the sale quicker.
Automated workflows create less room for error 
If you develop clear SOPs, you can create functional automated business processes. Well-defined processes can run without intervention and will need little to no modification to automate. Because these actions will run automatically, exactly as written, there is no possibility of user error. Monotonous tasks can make employees complacent or even bored, and small mistakes can be made by even the most seasoned pro. However, automation software does not get bored by even the most tiresome actions.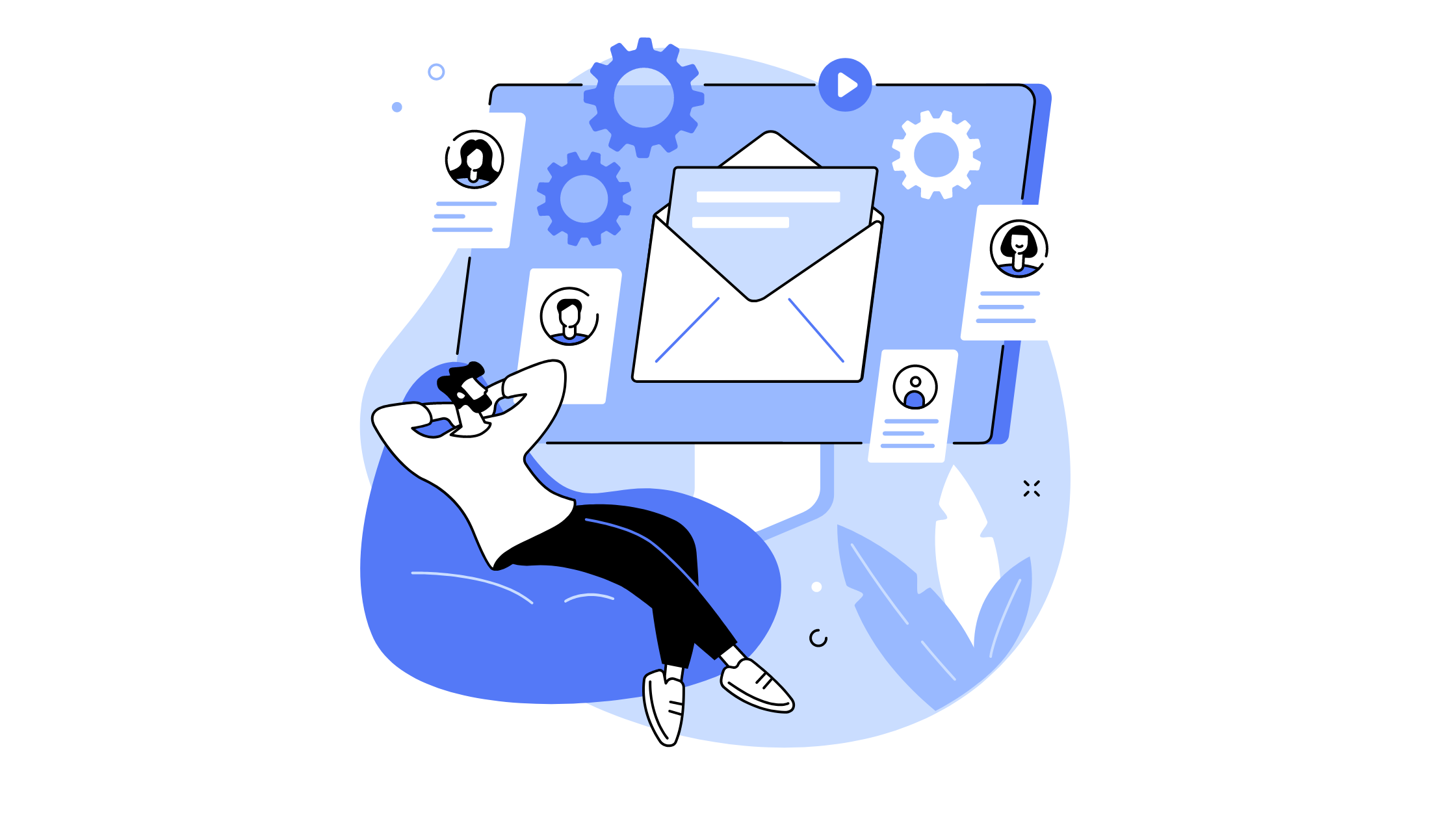 What processes should be automated?
Your business should focus on automating tasks that can effectively be done without employee intervention. As we mentioned above, automated processes should be relevant and repeatable. Consider the following examples of automation at work. 
Examples of automated business processes 
Onboarding 
Your business likely has many processes in place for onboarding. New hires need a lot of materials and information. Automated onboarding processes can connect your employees to the relevant resources faster. Businesses could send out tax information requests without ever hitting "send."
Emails and Newsletters
Newsletters and email marketing allow you to stay in touch with your clients or consumers. Consistent contact through automation keeps your business relevant in the minds of subscribers. 
Calendars and Scheduling
Scheduling can be a mundane and time-consuming task. You can automate scheduling via forms or make automatic copies of Google calendars for teams. 
Social Media
An easy way to populate your social media accounts is to copy posts from one platform to another. You can create one post for Facebook and have it instantly published to your Instagram, and Twitter feeds as well.
Process Automation Software
As we said, there are many options when it comes to automation programs. Here are a few highlights we thought were worth mentioning. 
Workplace management software, Asana, offers a way to automate a variety of processes. You can begin automating processes quickly with Asana's template gallery and pre-set options. You'll also appreciate the ability to create forms that automatically assign tasks. We trust Asana with many of our automated processes. 
We love Zapier's easy-to-use, code-free automation. Zapier has over 5,000 app integrations so that you can automate processes across apps like Slack, Facebook, Outlook, and more. You can design automated workflows called "Zaps," and streamline tasks. Do you want to send an email to leads obtained through Facebook Lead Ads? There's a Zap for that. There's actually a Zap for just about anything, and if there isn't, Zapier makes it simple to create one from scratch. 
Laserfiche is a cloud content services platform that allows users to automate processes with little to no coding. This user-friendly platform includes insights and reports with visualization tools like performance dashboards. Laserfiche's well-rounded automation includes many time-saving features, like the option to extract content data from documents. 
Like Laserfiche, Kissflow is another low-code digital transformation platform. Users enjoy Kissflow's attractive and intuitive user interface as well as the time saved by automation. Businesses in need of automation across multiple departments will appreciate the numerous ways you can customize workflows. 
To Summarize
Your business most likely has processes that could be automated. You can develop effective automated processes by establishing clear SOPs and choosing a trusted workplace or workflow management software program. Automated processes save employees time by allowing them to skip routine, mundane tasks in favor of their core responsibilities. If your business is looking to boost efficiency and performance, automation is key.