What Is Business Process Mapping?
Enterprise process mapping is a visual illustration, or framework, of all the inputs, outputs, actions, decisions, and roles that comprise a process. By mapping each step in a business process, owners and employees access a comprehensive overview of everything involved in a process from beginning to end.
They can identify the who, what, where, when, how, and the why behind what does and doesn't work. The benefits of business process mapping (BPM) help companies understand how predictable processes should function by highlighting essential activities within each step.
BPM is a trusted methodology used to solve business challenges by understanding the flow of activities, people, information, and resources. A clear visual representation can help businesses optimize inefficient workflows. BPM is a trusted methodology used to solve business challenges by understanding the flow of activities, people, information, and resources. A clear visual representation can help businesses optimize inefficient workflows.
Why You Need a Business Process Mapping Consultant

Processes are consistent, optimal, and easy to replicate and scale.
Employees receive standard training and understand the high-level overview of their responsibilities.
With a properly mapped workflow, it's easier to identify bottlenecks, redundancies, and other inefficiencies.

Visual representations allow employees to understand workflows and provide managers with the tools to monitor systems and progress.

Mapping out business processes ensures alignment with company goals and internal standards.

Documenting and streamlining processes is vital in maintaining compliance with industry legislation.
How Great Lakes Advisory Can Help Improve Your Business Process
Underpinned by continual improvement and financial success, our mapping business process helps companies develop efficient systems that increase value. Great Lakes Advisory's methodology works for any industry or organization. Accurate business process mapping services like ours allow stakeholders to assess cost-effectiveness and business efficiency, so they can make informed decisions that contribute toward productivity. Regardless of the industry, Great Lakes Advisory process mapping services involve the following steps:
Identify each job role and its unique processes
Gather workflow information on how processes interrelate
Develop the process map, providing complete documentation of organizational operations
Analyze the map to find inefficiencies, redundancies, and repetitions
Work with the business to improve and refine process steps
Manage the process and update when and where necessary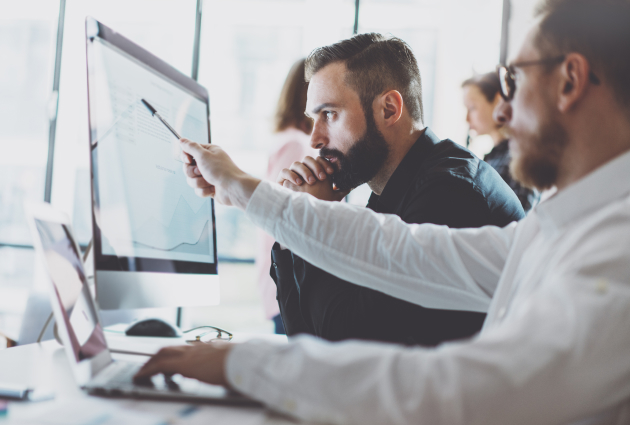 Great Lake Advisory works with a wide range of businesses in manufacturing and production, construction, and logistics & supply chain, home services, and service-based industries, including yours, to help improve process mapping.
Inc. 5000 Companies
Trainual, Playbook Builder, Whale, Lessonly, & Ninety.io Customers
Entrepreneurs, Founders, & Business Owners
EOS Businesses
Marketing & Advertising
Construction
Consumer Services
Production & Manufacturing
Technology
Logistics & Supply Chain
Home Services & Trades
Why Entrust Process Mapping to Great Lakes Advisory?
As a leading process mapping consultants, we increase small and medium-sized businesses' competencies and improve organizational health.
Our experts develop clear BPMs offering a more dynamic and agile approach that establishes processes in the context of the entire organization, which supports seamless process lifecycles and continuous improvements.
Measurability
All processes can be measured and compared to benchmarked results.
Technology Integration
We embed processes within the training of your learning management system for easy access, standardized training, and reporting.
Employee Satisfaction
BPM eliminates repetitive tasks, optimizing employees' workflow.
Sustainability
Through careful design, business processes are continually improved to adapt to changing work environments.
Identify and mitigate risk
Sharing visibility and educating employees of high-risk areas and controls promotes proactive decision-making.
Consistency
Identical problems are resolved in the same way, regardless of staff or management changes.
Compliance
A BPM integrates compliance into the process life cycle, making organization processes transparent and visible, improving accountability.
I highly recommend Great Lake Advisory to anyone looking to develop better tools to scale their SMB! We initially were seeking out a firm that had expertise in Trainual that could help us develop better training and onboarding tools for new reps. What we left our first engagement with was a new framework and tools for business planning I expect us to build upon for years to come.
I'd describe working with Chris and his team as frictionless and extremely productive for our team!
Great Lakes Advisory really helped us document our processes across one department and created a training manual. Now, unlike in the past, instead of manually training new employees, they go to our training portal in Trainual and quickly learn all they need to know to do their job right.
This will save us a ton of time & costs on training, speed up time to ROI on these positions, and, because they found inefficiencies in some of our processes, help us perform better. Ultimately, because of this ROI, this made their service absolutely free to us.
Chris is very detailed and very professional. He helped us to see all aspects of our business, which has many moving parts, and that knowledge is helping us to make better decisions about how to improve the systems that run our business. Great Lake was timely and dedicated to getting us what we need.
Couldn't be happier with Great Lakes Advisory! Chris and his team created awesome training content, SOP's, and process maps for our small business. Great team to work with. Highly recommend!