It can be exciting to welcome new professionals into your company. How their onboarding goes will impact their performance and attitude towards their work. It's your chance to make the first impression go right. If you decide to improve onboarding process protocols, then you'll enjoy higher levels of retention and productivity from a staff that is seriously engaged. If you're not sure how to improve onboarding process procedures, then enlist the services of professional training consulting.
Onboarding for New Employees: What Is It?
Are you not sure what new employee onboarding is? That can be a place of tremendous uncertainty, anxiety, and nervousness. You instinctively know that it's important, but what exactly is it?
The primary purpose of new employee onboarding is to make a new hire feel comfortable in your organization, welcome among your current team, and confident in their ability to produce results.
Your new employee onboarding program shouldn't just make them comfortable and confident, however. You should also feel comfortable and confident. New employees don't want to second-guess themselves after their training, and you shouldn't be second-guessing yourself or the onboarding procedures your company has.
Improving them is how you make sure they're the best they can be.
The Problem with the Employee Onboarding Process
Before you know how to improve the onboarding experiences that new hires have, you should know the problem with the employee onboarding process as it is. Having a robust onboarding program is crucial to initiating the right relationship with your new hire, one that is productive and healthy.
You need to remember that their onboarding process is their first impression of how your organization conducts itself. The problem stems from the fact that you're evaluating them just as much as they're evaluating you. Don't leave them alone in a cubicle or conference room with lots of paperwork and no help about how to do it. Abandoning them now sets the wrong tone for their whole time with you.
Why Should Your Organization Improve Its Onboarding Process?
If you want to know how to make onboarding better, make it worth the talent's time. That way, they'll stick around long for you to get back what you spent on recruitment and training.
Improve Employee Retention
Turnover rates in most workplaces are nearing an all-time high of almost 20%. Nearly anyone working for you will happily look for greener pastures if their experience in your organization is anything but positive. That starts with a robust onboarding process emphasizing employee development and company culture.
Reduce Hiring Costs
Hiring new help isn't cheap. It can actually cost $4,000 on average. Recruitment costs can be even worse when you spend on bringing people in only to see them walk away soon after.
Increase Employee Productivity
It's unlikely that your new hires will get going on their very first day. They need to learn their roles and the broader company culture. Hitting full potential can take months. The right onboarding can reduce this lag by more than 70%.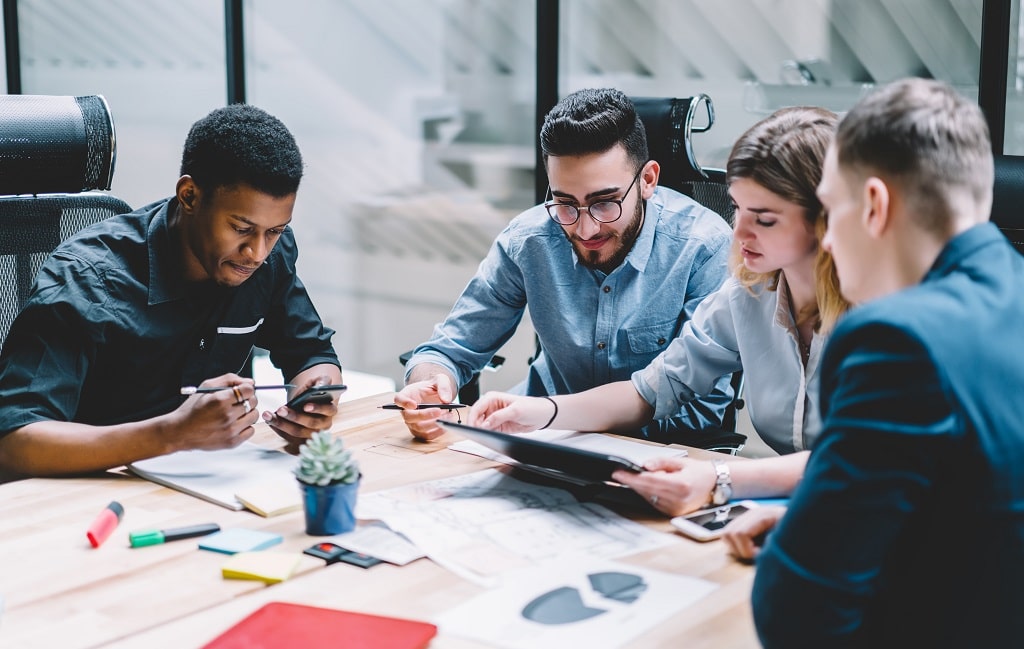 Attract More Candidates
Many job seekers use resources such as Indeed or Glassdoor to find out what it's like working for your organization. You need satisfied employees to leave positive reviews that make an effective first impression on prospective candidates.
However, if your onboarding experience is poor, then it could impact your organization's capacity to draw in talent. Research indicates that 20% of new hires won't recommend employers to those they know in their personal life after they go through the early onboarding experience.
10 Onboarding Best Practices
If you're looking for ways to improve the onboarding process in your organization, then there are specific onboarding improvements you need to consider.
#1. Start Before the First Day
You should create a great training manual before taking any other steps. Also, try "preboarding". Reach out to new hires with messages or communications that make them feel welcome. Knock out any preliminary paperwork in advance that you can. Make sure they have a work area, technology, phone number, and company email address.
#2. Create Engaging Training Materials
Training materials have to be engaging. Over 80% of new hires like video presentations over traditional teaching, but you might also want to incorporate team activities, games, and scavenger hunts. Adding prizes always boosts engagement. If you could use a professional hand when you want to improve the employee onboarding experience, then schedule that now.
#3. Map Out Their Future
Many employees wind up failing because they're not entirely sure how they fit within an organization. This is a great opportunity to sit down with them and lay out specific career goals. Show them how they help the organization but also how they can help their own career both inside the organization and after they leave.
#4. Schedule One-on-One Time
Depending on the research you look at, anywhere from 70% to 90% of new hires report that individual time with their direct supervisor or manager is crucial to a successful onboarding experience. You expect them to be dedicated to your organization, but you also need to show that you are dedicated to them. Get to know them and help them know their role instead of just filling out employment paperwork.
#5. Use the Buddy System
Put together a welcome group of current employees who can be assigned as buddies to new hires. These can be mentors and partners who help them individually learn their roles, give them feedback and support, and generally help them learn the ropes in their new job. New hires get access to a veteran resource they can rely on, and seasoned employees learn how to mentor new hires for their own leadership development.
#6. Establish an Onboarding Timeline
You want an employee newly hired to be as proficient as possible as quickly as possible. However, you need to give them time to learn their role right. Also, remember that different new hires will learn at different speeds.
#7. Personalize the Onboarding Process
Personalize the materials you give to new hires. That's not just putting their name on them but giving them resources specific to the role they need to play in the organization.
#8. Socialize New Employees
Make sure people know that a new hire is showing up and what time. That way they're not left in the cold on their first day. Introduce them to as many new people as you can to start integrating them with their surrounding personnel.
#9. Gather Feedback
Get feedback about your onboarding process from everyone you can. Talk to people going through it right now, those who have been through it previously, and those who are involved in administering it. Everyone has different perspectives, but you're likely to get a lot of valid ideas and input.
#10. Optimize the Process
Automate as much of the process as you can to boost productivity. Rather than wasting time chasing down signatures and documents, human resources can put more energy into engaging new hires. That also helps new hires immerse themselves faster into company culture and start achieving goals. Anything you can do paperless expedites the entire affair. If you need help improving the onboarding process, there are professional consultants and services available.
Conclusion
Onboarding new talent is something any organization has to do from time to time. However, when you improve your onboarding, you'll start new hires off right. When they are more engaged and satisfied with their work, they'll likely stick around longer, so you don't have to hire new people as often as you used to. To get help with such matters, contact us right away.